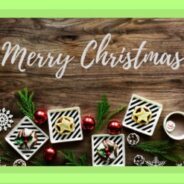 Merry Christmas! I hope you are all enjoying the holidays as much as I am. Last year my daughter was married on December 17th. Our Christmas went by in a whirlwind, so I'm enjoying every minute of Christmas this year. 🙂 It's been a while since I posted, but I wanted to wish you all a VERY Merry Christmas, and let you know about the new Christmas Trilogy which released early in December. "Holly, Ivy, & Intrigue" is a collection of three Christmas suspense/mystery stories written by myself, Alexa Verde, and Denise...
read more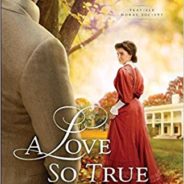 This book took me forever to read, but NOT because it was a slow-moving story. It was totally fantastic. It took me so long to finish the book because I have a million things on my plate  and could only read a small amount at a time. It hurt me every time I had to stop, because I was caught up in the story and wanted to keep reading. What I liked: The details of the lifestyle and circumstances of this time period were realistic and believable. It was interesting, but sad, to read about women forced into prostitution and how they...
read more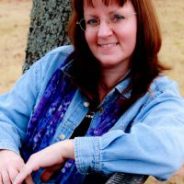 My friend and author, Carrie Daws, has opened my eyes to what a great God we have watching over us. Thank you, Carrie, for sharing this inspirational blog with us today. Carrie: How many stars can you name? Not movie or sports stars, but actual stars in the night sky. I know Polaris. And Orion–no, wait. That's a constellation. And, ummm. Hmm. Yeah, I think I'm done. I can name exactly one star. Not very impressive, is it? Have you ever wondered how many stars are out there? If you've ever been in a dark, country area...
read more
Dear Readers: How can I help you today? My thoughts this morning are with my readers. Do you have struggles to overcome today? Are you raising small children and need a truck load of encouragement … just to make it through meal time, bath time and finally bed time? Do you have a sudden health problem, a financial payment due, or another disappointment to wade through? I wish I could help each and every one of you in your battles for the day, but unfortunately, there is only one of me. So, I can't show up at each of your houses with a home...
read more
Dear Readers: Are you a patient person? Sometimes I think when God created me, He forgot to give me patience. ( Lol ) …..which is ridiculous, I know, since God makes no mistakes—but I am deficient when it comes to that trait. And the world we live in today which flaunts instant gratification with fast food, instant access, high-speed internet, and speed dial, hasn't helped my lack of patience at all. But today, I learned a lesson in patience … from my husband. Ben has a bat-wing mower that he uses to mow down thistles and briers in the...
read more
Do you have someone in your life who seems un-lovable? No matter how deep you dig, you just can't seem to generate a feeling of love for that person? Most of my acquaintances are pleasing companions, but there is one or two who seem to push my buttons—they make me want to run in the opposite direction when I see them in the grocery store. With this type of person, I find I need a different kind of love … an unconditional "God love." That means I have to allow God to love that person through me.  When my sin nature only lets me see the...
read more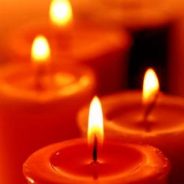 Have you ever inhaled a strong whiff of ammonia? Whew! The sharp smell burns your nose and brings tears to your eyes no matter how little of a whiff you take. Sometimes I think that might be what God suffers when He sniffs the bad attitudes in my life: selfishness, deceit, laziness, pride, self-centeredness, complaining … to name just a few. The Bible says "For we are unto God a sweet savour (aroma) of Christ …" (2 Cor. 2:15a)   But, I'm sure we are only sweet-scented when we honor and please Him by applying the fruits of the spirit:...
read more
Yesterday, we had the heat pump repaired, and the repairman noticed a "tiny" water leak under the house. Groan! So…..my husband crawled under the house and turned off the water valve to repair the small leak. However, when he turned off the water, pressure built up in the line and caused another fitting to crack at a different location under the house. If that wasn't enough to cause my husband frustration, he found a third leak at the barn when he went looking for a pipe wrench. Sigh! That reminds me of a fact I've heard about lying: "One lie...
read more