NEW BOOK:

Spotlight

                                                   

                                                                                  

"Holly, Ivy, & Intrigue"
Enjoy the new Christmas Trilogy, fun-packed with suspense, mystery, and a ton of Christmas. These three stories, written by Alexa Verde, Denise Weimer, and Joanie Bruce, are available now.
Joanie's story: "Christmas Murder Mix-up"
"I have to get rid of her now."
After four months of a blissful marriage, Paige is devastated to overhear her husband, Cooper, say those words to his best friend. Because of a suspicious Christmas gift, a gas leak, and a home invasion, Paige's love for Cooper is tested to the limit. Will their marriage survive the Christmas Murder Mix-up?
Alexa's story: "Holiday Pursuit"
When Brianna Rockwell's brother finds himself in danger and disappears three days before Christmas, she does everything to rescue him. Brianna dodges bullets, escapes fire, and even turns to her longtime crush for help. But the closer she gets to solving the mystery and finding her only sibling, the more desperate someone gets to silence her forever…
Denise's story: "A Holiday Intruder"
Kelsey Jordan prefers upcycling junk and refinishing antiques for her store in a Georgia mountain town to being the center of attention. When a robbery and an unknown benefactor shove her in the middle of a decades-old mystery, and a real estate developer and a former baseball star compete for her attention, Kelsey isn't sure where to place her trust.
Paperback format available soon
____________________________________________________________________________
Coming Soon…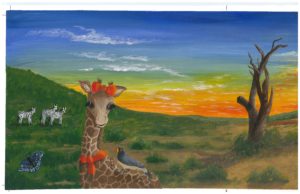 "A New Home for Allie"
Written by Carrie Daws and illustrated by Joanie Bruce, A New Home for Allie is about a sweet little giraffe whose father is a member of the Animal Jungle Patrol. When her father gets orders to move from Kenya to Somalia, Allie is concerned about leaving her friends and the only home she has ever known.
Carrie Daws, a prolific author of inspirational books for the military, helps military families survive and thrive while living in a regimented and unpredictable lifestyle. Now she has written a book for children 5-8 years old, helping them learn to find and make new friends wherever they go.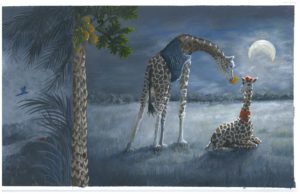 "A New Home for Allie" releases in April 2018